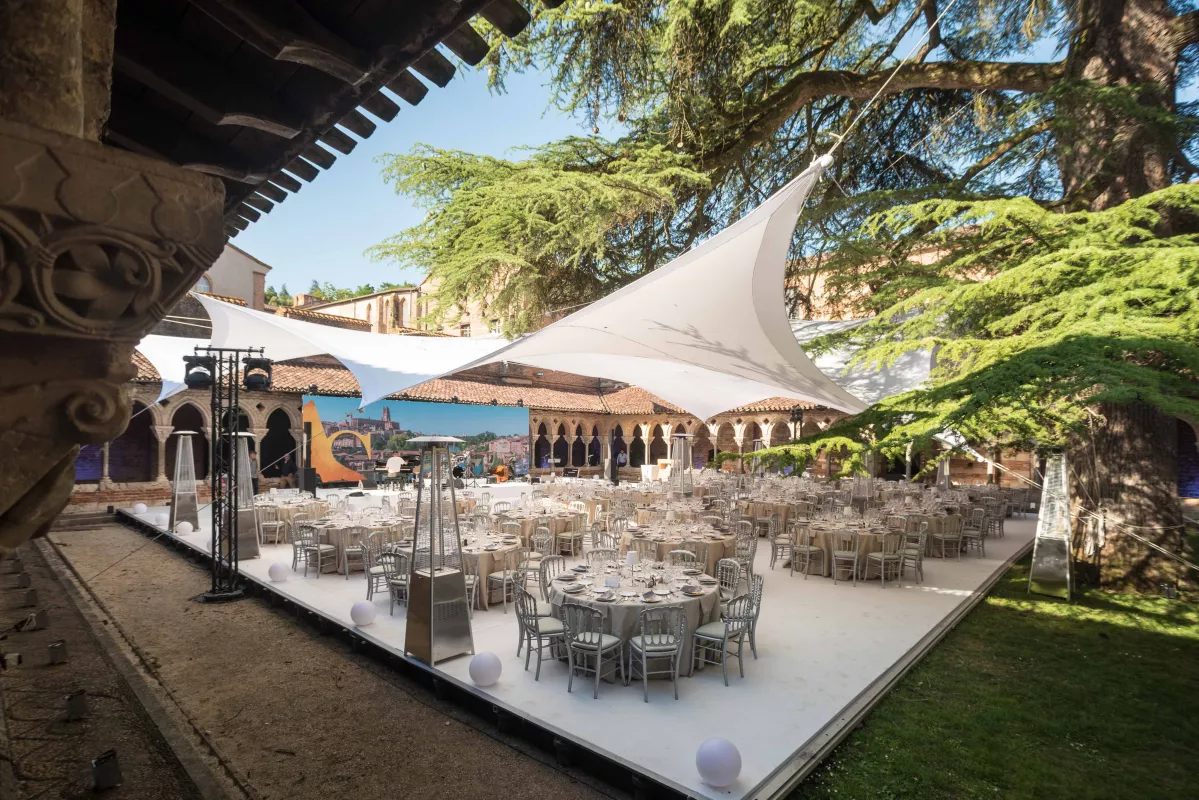 Good practice guide for an eco-positive event
Six good habits to adopt in organizing your professional event :
Choosing a venue that meets the latest environmental standards, including for energy and water consumption
Standards and labels: many standards and labels exist to guide you in the choice of your event facilities, including the ISO 20121 standards (responsible management of events), ISO 14001 (environmental management), ISO 9001 (quality management), the HQE label (High Environmental Quality) and professional labels such as "Imprim'vert" for printers and sign makers.
Facilities equipped with renewable energy sources, water and energy management equipment. For example, the use of outdoor solar lamps and "low energy" bulbs or LEDs that consume 7-12 times less electricity than a conventional bulbs.
Offering a fair trade or locally sourced restaurant
Promote menus based on seasonal products using local producers.
Avoiding throw away, favour reusable
Emphasise the use of reusable and recyclable products and facilities. Reduce, sort and recycle waste.
Using environmentally friendly transport
Bordeaux is equipped with 4 tram lines, 78 bus lines and 2000 self-service bicycles. Exactly what is needed to reduce the ecological footprint made by your movement around the city!
Including in your program outdoor activities that respects the environment
The setting of Bordeaux, on the doorstep of the largest French forest, the ocean and the Bay of Arcachon not to mention the Gironde estuary, enables you to offer team building activities in the great outdoors for a complete change of scenery.
Eco communicating and raising awareness of your participants
Enlightening the participants to your eco-responsible initiatives making them more aware of the preservation of our environment and improving their overall appreciation of the event.